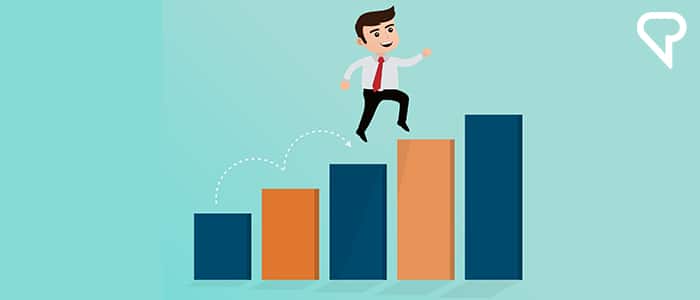 Levels of Language Proficiency: What Is Fluency?
I recently watched a video featuring polyglots Luca Lampariello and Anthony Lauder. In it they talk about levels of language proficiency and make the point that you don't need to have a large vocabulary in order to be fluent. Anthony has said in the past that even with a few hundred words you can be fluent, or you can be fluent at a relatively low level of proficiency in a language. I don't agree at all.
First of all, let's look at this word 'fluency'. Fluency is a bit like the word 'good' or 'well'. If you say 'I'm fluent in a language', that actually means you are very fluent. If you say 'I speak a language well', it means that you speak it well. If you say 'I speak the language quite well' or 'I'm quite fluent', that actually suggests something less than fluency. You might even suggest 'I'm fairly fluent in the language'. To my mind, that's less than fluent. In the video, Anthony and Luca talk about how Anthony can go around town in Prague and doesn't need many words to exchange pleasantries with shopkeepers or whatever, but is this really fluency? I don't think so.
There are different ways of measuring levels of proficiency in a language. There's the European Common Framework of Reference which divides proficiency into six levels from A1 A2, B1 B2, C1 C2. In my view, B2 is where you are fluent, so that's actually fairly far along.
In order to be fluent, you have to be able to do certain things. I think you have to be able to read a newspaper. Now, in Chinese that might cause some difficulty because the writing system isn't phonetic. So, conceivably, you could be fluent and not be able to read a newspaper, but in most situations someone who is fluent in a language should be able to read a newspaper.
I know in English the difficulty level of the average newspaper is roughly grade seven, grade eight and that the biggest factor in the difficulty level of any content is the vocabulary level. Granted, you could have complex sentences and complex structures, but I think the main difference, particularly if we're talking about levels of fluency, is how many relatively less frequent words are used. In order to be able to call yourself fluent, you needn't be able to read esoteric literature or scientific papers. You should, however, be able to read the newspaper and to do that you do need at least the vocabulary of someone in grade seven. That's a fair number of words; it's got to be 7,000 to 10,000 words in English.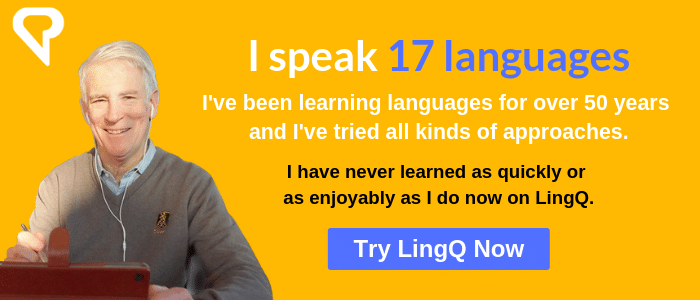 Of course if we're talking about levels of proficiency in a foreign language or levels of fluency, then I also think the biggest indicator is the number of words you know. So if you are very fluent, I mean if you are at university level, you are going to know a lot more words than someone who can only read at a grade three level. Now, you could argue that someone could be fluent with a limited vocabulary. It's possible that someone could be fluent with a grade three level of vocabulary, but if you are an adult and you can only communicate with children, to my mind you're less than fluent. If you can only talk about the weather and very basic things, even if you do so fluently, to my mind you're not fluent.
Most adult native speakers have a large vocabulary–a large active vocabulary. Certainly, the people that I would like to communicate with have large active vocabularies; therefore, I have to have a fairly large passive vocabulary in order to understand what they're saying. I think that fluency implies two-way communication. You can learn a bunch of sentences, you can use Anki or whatever to express yourself fairly quickly, but the trick is to understand what other people are saying. That is why I put so much emphasis on listening and reading.
Much of this issue of fluency also depends on what your needs are. If you have a need to communicate right away because you're in the country and you're going to the stores, there's going to be more pressure on you to speak. In my case, as let's call it a "dilettante language learner", I'm quite content to let my vocabulary accumulate and my ability to understand develop until I have a need or opportunity to speak a lot, and then my speaking develops quite quickly.
Now, there are people who understand well and who are too shy or inhibited to speak. I think those people are the minority. Once people have acquired a good understanding of the language, they generally have the vocabulary and therefore the confidence that they can start to develop the ability to speak.
So that's my view on Luca and Anthony's video. I don't agree with them. I think if we're talking about not quite or somewhat fluent, if we're talking about really fluent, then that requires a large vocabulary. What do you think?
You may also like
28 Apr 2020
7 Jan 2020
10 Dec 2019