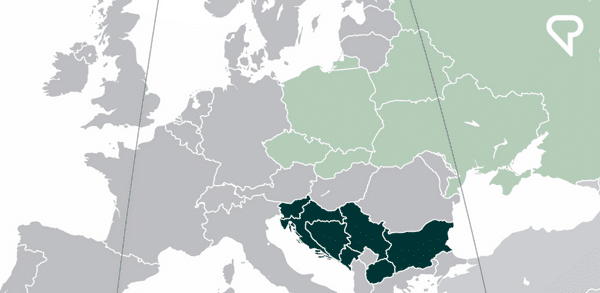 Starting My Slavic Languages Month
Heureux qui, comme Ulysse, a fait un beau voyage,

Ou comme cestuy-là qui conquit la toison,

Et puis est retourné, plein d'usage et raison,

Vivre entre ses parents le reste de son âge!

Quand reverrai-je, hélas, de mon petit village

Fumer la cheminée, et en quelle saison

Reverrai-je le clos de ma pauvre maison,

Qui m'est une province, et beaucoup davantage?

Plus me plaît le séjour qu'ont bâti mes aïeux,

Que des palais Romains le front audacieux,

Plus que le marbre dur me plaît l'ardoise fine:

Plus mon Loire gaulois, que le Tibre latin,

Plus mon petit Liré, que le mont Palatin,

Et plus que l'air marin la doulceur angevine.
– Du Bellay, French poet (1522-1560)
Travel is stimulating. Travel takes us away from our day to day experiences. Travel especially stimulates our interest in learning languages, and gives us a chance to use them.
The above poem by the French Renaissance poet Joachim Du Bellay (English translation) always captures for me what I feel when I am about to go on a trip. I am reluctant to leave my family, friends and established routines. It is a disruption, and makes me feel a little sad. But once the plane takes off, I feel recharged, excited, looking forward to new experiences. I know I will return with new perspectives, and wonderful memories.
Polyglot Gathering in Bratislava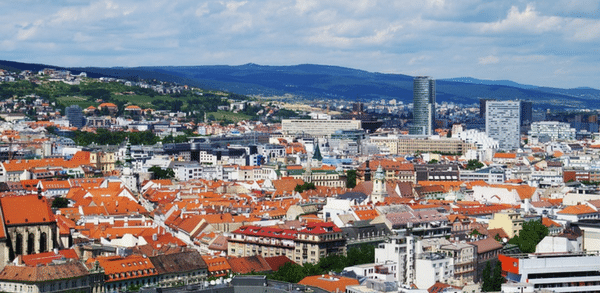 Tomorrow I'm off to Bratislava to take part in the  Polyglot gathering there. Bratislava is an old city with a rich historical tradition in three languages. First and foremost it is a Slovak city, and I am looking forward to being immersed in Slovak. However, under the Austro-Hungarian Empire, the city was known as Pressburg, especially to the German speakers of the Empire. The city was also the capital of Hungary at a time when Budapest was under the Turks, and is known as Poszony to Hungarians, who were also numerous in the city at various times in its history. This Wikipedia article gives a bit of the flavour.
Traveling is language learning time for me. Just being on airplanes and in airports for 10 or 15 hours or so is great for language learning. There is not much else to do but read, or listen to and study languages. I can study on LingQ as long as I open enough lessons on the mobile app before boarding the plane. I have loaded some Slovak lessons on my iPad, as well as eBooks, including the wonderful phrase books by Lingea, into my Kindle.
I hope to speak a lot of Slovak while in Bratislava. It's a unique opportunity to expose myself to this language. Obviously my Czech is going to help me significantly. Mostly I have been listening to and reading the mini-stories in Slovak, part of our mini-stories project in over 30 languages. We have 20 in Slovak so far and I gather more are on the way. I am very indebted to a Slovak person who lives in China and follows me on YouTube. He has single-handedly translated and recorded these stories. They are tremendously valuable as a means of getting into a new language.
I have also bought an audiobook and eBook in Slovak called Šlabikár šťastia – Sebapoznanie, súvislosti, sebapremena. This is a self-help kind of book, full of positive thinking pseudo philosophy. I bought the audiobook at Audioteka, and found another site with the eBook. I imported the eBook into LingQ. Self-help books like this are ideal language learning material. The vocabulary used is normally quite limited and fairly useful. These kinds of books usually consist of about 5 to 10 pages of substance and another 150 pages of fill, which repeat the same message in different ways using much of the same vocabulary.
Studying Ukrainian and Russian in Lviv
The polyglot gathering in Bratislava should be an interesting opportunity to get to know polyglots from many different countries in Europe as well as to catch up with some old friends. For five days, from May 31 to June 4, we will talking about languages, and speaking in a number of languages.
After Bratislava I will move on to Ukraine, to Lviv. I intend to spend six hours a day in class, half in Russian and half in Ukrainian. This will be at the Ukrainian Language and Cultural School . My goal is to become  a little more grammatically correct and a little more fluent in both these languages. We will see what I am able to achieve. I will post more on my experiences there on my YouTube channel and here at my blog.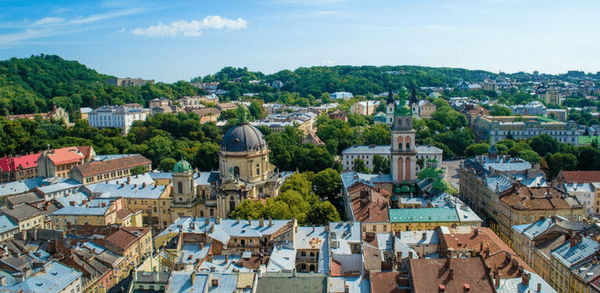 Reluctantly I have set my Greek learning aside for now, in order to focus on Slavic languages for the next month. Then I would still like to go back to my Korean and improve it. Especially after having watched the TV drama President. I particularly enjoyed listening to the lead actor, Choi Soo-Jong. I enjoyed his voice and the way he spoke. I would love to find some audio files where he narrates books, or performs, if possible with transcript. It's always helpful, in learning a language, to have a voice and style of speaking that one wants to imitate.
In all of this I also want to get started on learning Arabic. I have even started getting used to the Arab script. As I discuss in my latest video. Balancing a variety of languages is enriching and yet sometimes difficult to coordinate.
Want to learn  language from content you love?
You may also like
28 Apr 2020
17 Mar 2020
7 Jan 2020